Is your kitchen a healthy place? Or is your pantry full of chemicals, artificial flavours, sugar enhanced, packet food? Could it be time to make your kitchen a healthier place so that you reap the rewards of eating what your body actually needs. (packet food is designed for flavour not nourishment.)

Alternatively why not try a healthier approach because, there is nothing like the smell of a kitchen full of fresh produce after a morning spent at the farmers market. We love Saturday mornings after a trip to our local organic market and we love experimenting with new and innovative ways to make gutsy nourishing treats and snacks with our range of Probiotic Blends.

Making the time to prepare and create amazing things in the kitchen for the week ahead can be the key to staying on track with healthy nourishing snacks and meals, especially for those rushed mornings later in the week!
If you are lacking the inspiration for snacks to have on hand or perhaps looking for innovative ways to sneak goodness and probiotics into fussy children's meals then here are some of our go to snacks that you can easily incorporate our Probiotic Foods into.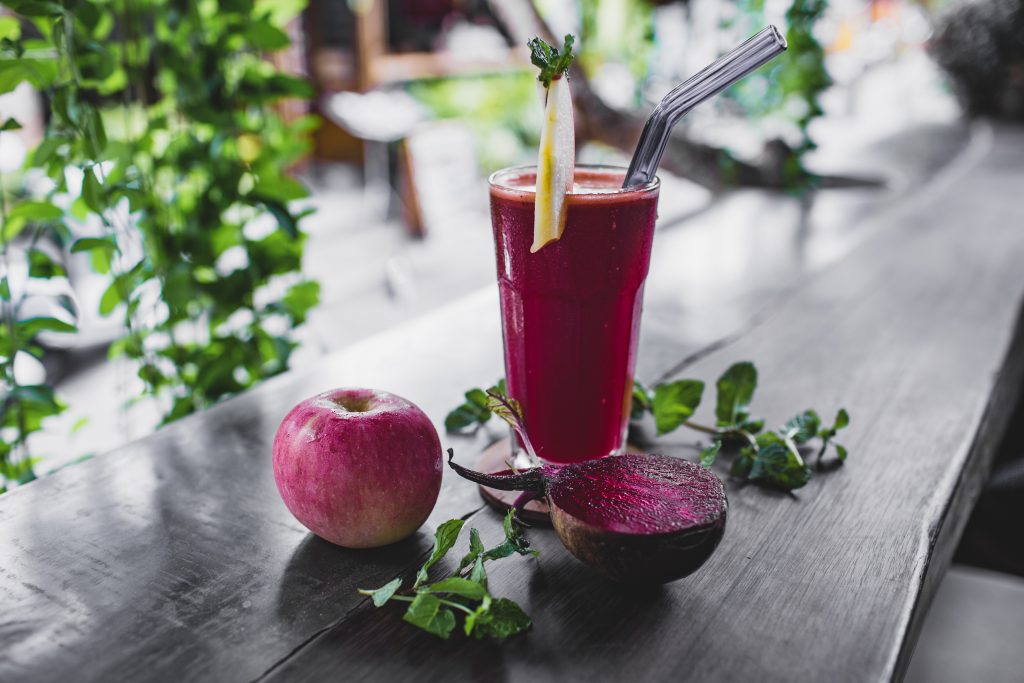 Antioxidant Beet Juice!
This juice is moderately sweet, but nicely balanced and the ginger gives it a little zing! The fun part about juicing is that you can play around with the ingredients to get the taste you love most. If you prefer your juice not as sweet, you could swap the apple for celery. And remember you can also throw in the leaves of the beetroot to add even more nutritional value. Use organic ingredients when possible of course!
Not only tasty, this delicious juice is full of nutrition. The carrot brings a creamy texture along with Vitamins A, K and beta carotene. Apples contain Vitamin C and polyphenols, and the deep, rich purple colour of the beetroot means it contains lots of antioxidants, and the green leaves are high in calcium, Vitamin A, C and iron. Ginger is a great health secret, among other benefits it aids digestion, has great anti-inflammatory qualities, assists with headaches, colds and flu plus its great for motion sickness.
Ingredients
(Serves 1, so multiply to make for more people)
• 1 small beetroot, peeled & chopped
• 1 carrot, peeled & chopped
• 1cm piece of fresh ginger, peeled
• 1 small apple of your choice, chopped
• Your favourite Probiotic Foods blend
Method
Pop all the ingredients into your juicer, or blender if you love pulp! Best served cold, if you can wait for it to chill or just add ice.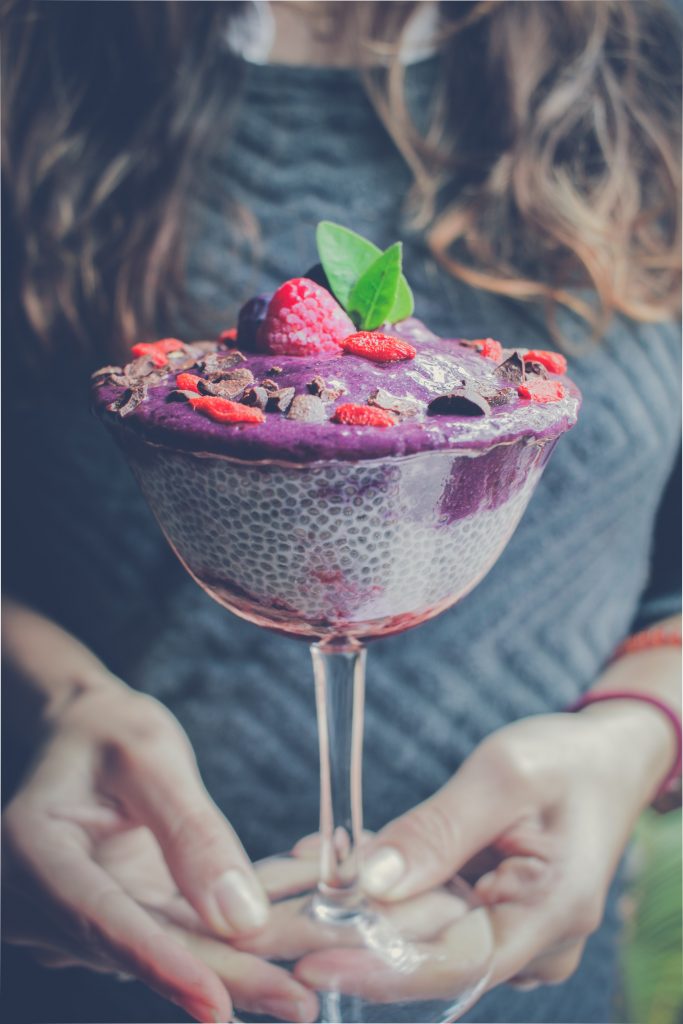 Chia Berry Pudding!

The perfect breakfast for mornings on the run and can even be made in advance so you can grab and go! The hero of this snack is definitely the little chia seeds. They absorb the liquid and swell up like nature's very own gelatine! They give this pudding its amazing texture and are so good for you. They contain more omega-3 fats than any other plant, which is great for heart health, soft skin and a healthy brain. They are also high in calcium, essential for bone health, a whole lot of minerals—iron, magnesium, B vitamins, zinc for an extra energy boost! Plus they are a great source of protein (amino acids) to help our bodies grow and repair themselves and fibre for assisting good bowel health.
We can't forget the berries, so pretty and rich in colour, full of antioxidants and goodness for heart health. Strawberries, the heart-shaped packages of vitamin C and folate, and raspberries, small bundles of fibre, vitamin C and manganese. You can vary the berries for what are in season and what you love most.
Ingredients
(Serves 2 breakfast sized portions or 4 snack size portions)
200g frozen raspberries or strawberries (or a combination)
150g of coconut milk
3 tbsp of pure maple syrup (or to your taste, some like it sweet some like it natural!)
3 tbsp of chia seeds
Toppings
Choose from
Fruits (banana, kiwi, passionfruit)
Berries
Nuts, coconut flakes
Cacao nibs, sugar-free granola or muesli
Your favourite Probiotic Foods blend
Method
Let the chia soak in the coconut milk, and defrost the frozen fruit overnight in the fridge. You can either put it to soak in 4 small dessert cups or 2 breakfast bowls (or Tupperware and then transfer to serving bowls once ready to serve). Decorate before serving and enjoy!

NOTE
Unlike some other probiotics, the Probiotic Foods blends are shelf stable—making them perfect for adding to your favourite recipes. The bacteria inside is bound to its own food source (the prebiotic) which helps make them resilient to heat, freezing and even alcohol.