Best-selling book Have You Got The Guts To Be Really Healthy? by author and international speaker—Don Chisholm—now available as an Audio book!
What does it take to be really healthy?
We all want to be healthy, but very few of us are achieving this goal. With disease and obesity ever increasing in our world, we have to stop and ask the question, 'What are we doing that is not working?'  Have You Got The Guts To Be Really Healthy? offers the reader the truth behind why world health is still declining, despite medical advances and how you can benefit from a truly unique approach to your life. One of the answers lies in a very simple phrase.
"We are not what we eat, but what we absorb."
After years of illness in his own life, Don Chisholm travelled the world on a quest to find out why some people respond to treatment and others do not. The contents of this book provides a fascinating insight into Don's finding and why his approach to health really works.
Education is key.
"There is a myriad of resources—websites, literature and products at your fingertips, but it is important to remember these words—do not believe everything you hear. If you find a comment far-fetched, astonishing or you simply don't believe it, don't necessarily write it off. At the very least conduct a quick Google search to see if the comment has value. Often we dismiss the very thing that could assist us because it is not in our belief system. Over the years I have had to challenge many issues because I couldn't see how they could be anywhere near the truth. In that process I discovered even more and much of what I have learned is in this audio book." ~ Don Chisholm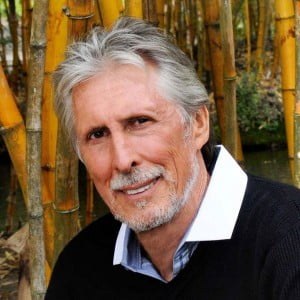 Why an audio version?
Narrated by Barry Eaton, with Don Chisholm talking about his personal experiences. Listen as Don talks through his journey to health in his own voice, in a way that allows you to understand and connect with his real-life experiences.
This audio book is narrated on 5 audio CDs for you to listen to at your own pace. Listen in the car, or whilst you work, or relax with a cup of tea and be inspired. We encourage you to create your personal quiet space or learning environment to listen. Listen with your family or loved one as part of helping them take the next step towards better health. Included is a BONUS mini-workbook to reinforce and enhance your learnings and and inspire your own health journey. Don encourages you to conduct your own research, challenge his comments. Because what you discover might just be life saving for yourself or someone close to you.
Purchase a copy of the Audio book here.