Whilst probiotics can heal your gut and provide you with absorbable nutrition, there are so many external potential health risks and hazards in our environment and lifestyle we can't control. The morning ritual of a cup of tea or coffee just became healthier for you and the environment thanks to SoL Cups. We love sharing new products we find that can help improve the health of your lifestyle inside and out.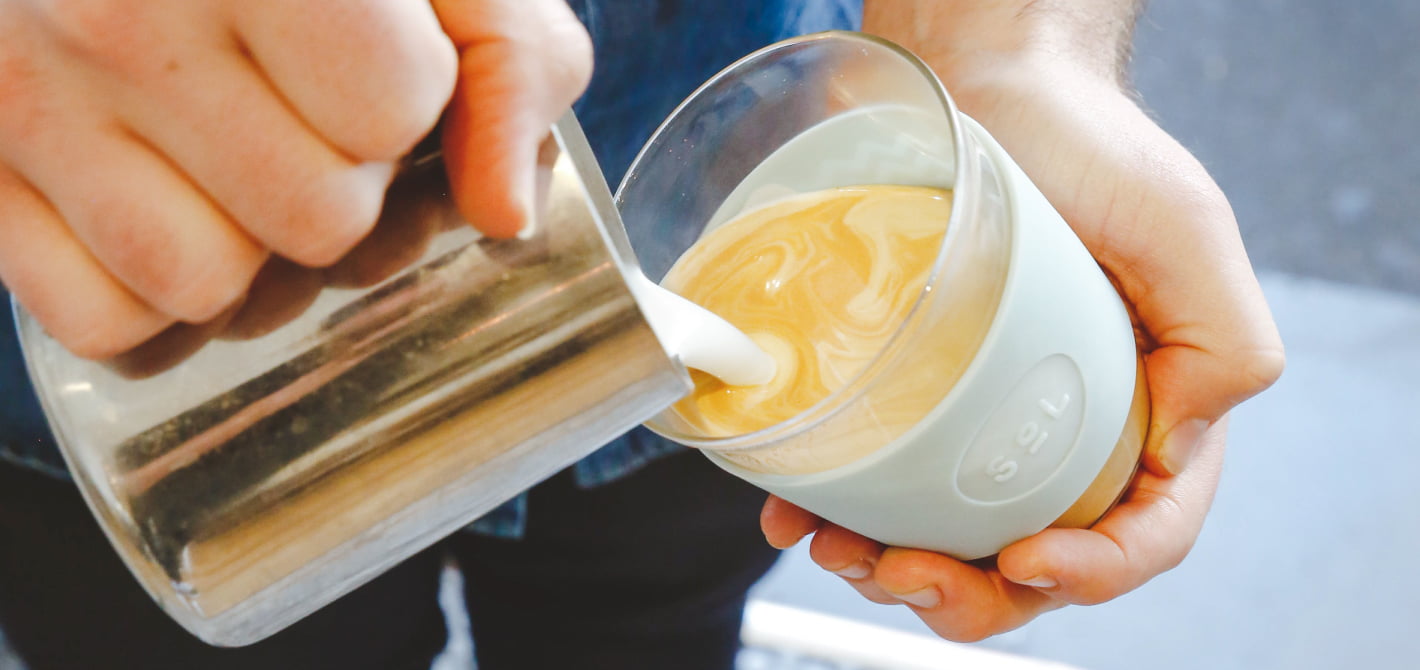 Your morning cuppa. It's a ritual that millions of people take part in around the world, starting the day with a hot beverage of tea, coffee or even an instant bone broth. This might be a cuppa in bed, at the kitchen bench, or you might be one of the many of us with a busy morning commute to work which involves a takeaway coffee in the car or on public transport. Have you heard that paper cups have turned into an environmental disaster? And your 'paper' cup is probably lined with plastic? We are pleased to say there is an eco, healthier and beautiful alternative out there—SoL Cups.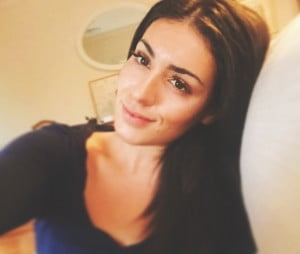 We've teamed up with the family-owned business SoL Cups, who have recently launched their reusable, hand-blown glass coffee cups. We invited Rebecca Veksler, the passionate, vibrant creator to share the SoL story.
What are SoL Cups?
Rebecca: SoL Cups are eco-friendly, innovative and sexy on-the-go glass cups. They are hand-blown, chemical free and infinitely reusable. Sustainably manufactured, environmentally friendly and health conscious! SoL Cups are designed to be your travel companion, fashion accessory and health conscious, chemical-free best friend in the whole world.
Glass is made from naturally abundant materials—namely sand—and is far less permeable than plastics, meaning glass won't absorb residual tastes, odours or germs, and won't leach chemicals (known to be endocrine disruptors in the body) into your beverage. Think fresher and cleaner, and zero concern for your health. Our glass is also extremely durable, containing a high percentage of borosilicate, making it strong, lightweight and 100% chemical free, microwave and dishwasher safe.

Why use a SoL Cup?
Rebecca: To reduce your environmental footprint. About one third of waste disposal facilities are made up of packaging materials. Each year in Australia, over one billion takeaway coffee cups are produced and disposed of. Unfortunately, disposable coffee cups with a film of polyethylene are not recyclable and release methane gas when sent to landfill. SolCups were designed to help people move from a throwaway mindset to a more environmentally supportive one, so we can all be kind to the world around us. They're portable, convenient, aesthetically pleasing, and infinitely reusable.
For your health. It is not uncommon to hear about someone you know having an autoimmune disease, a thyroid problem or maybe have some kind of intolerance to the food or chemicals which, we just can't seem to escape. We are concerned about how our environment is affecting us. We are learning every day the immense number of products and foods that we touch, smell, taste and see that have harmful chemicals that leak into our bodies. From beauty products to everyday items such as plastic takeaway containers and cups, some of these compounds found in plastic have been found to alter hormones or have other potential human health effects. The overuse of plastic in general is beyond hazardous to our health and to the environment. It's becoming a revolutionary research topic across the world, and it's our mission to get the word out to as many people as possible. There is such a mass amount of coffee and tea consumed every single day, we wanted to come out with something portable, sustainable and minimal hassle so that you can enjoy your drink with less concern for your health and know you're being kind to the environment around you.
What makes SoL Cups unique compared to other 'eco' cups?
Rebecca: The biggest factor is that they are not just cups—they are glasses. The weight and clarity of the glass are the extra little details that help to enhance your drink experience. The no-spill lid, as well as the waterproof eco bag for a hassle free solution to pop them in your bag. Did we mention they look sexy! They are made with you in mind! We've done the in-depth research about the harmful impact the use of plastics has on the human body and environment, and we want to share our passion for wellbeing with as many people as possible. The most valuable difference is the love and passion behind the brand.
"We decided we needed to convert our lounge room conversations and action them into a real tangible product!"
Rebecca
When did you come up with the idea?
Rebecca: It was seven months ago when we came together as a family and decided we needed to convert our lounge room conversations and action them into a real tangible product! We needed something health conscious, good for the environment and, that also looked good. I was working as a personal trainer at the time, and always struggled to find a coffee shop open at 5am, I was taking a glass from home with my coffee in it! My Mum was doing the same thing—and obviously caused a few spillage problems. We struggled to find a reusable cup on the market that we loved. So we started to design our own … and here we are now. Another contributing factor to the launch of this business is my family's own battle with Hashimoto's and Arthritic Colitis.
Health, both mental and physical are so important to me, so my lifestyle definitely resonates with this.
What are your top three tips to living a toxin and chemical free healthy lifestyle?
Rebecca: The key to living a toxin and chemical free life is mindfulness and education. The more you learn, listen and understand your own individual body and its needs the more positive your choices should be. 

It comes down to nourishing your body, my top three tips are:
1. Be good to your gut!
Keep your food organic where you can, get your greens in. I always start my day with probiotics and greens. It's important to stay alkalised, so by eating plenty of greens during the day and staying hydrated helps me stay clear headed, focused and most of all energised and productive.
2. Choose wisely what kind of products you buy, food and other goods.
I always read the ingredients and avoid any preservatives, extra sugars, oils or additives in my diet. Which means I don't really buy many pre-packaged goods unless I truly trust and understand the brand.
3. Exercise!
As a personal trainer, I recommend 30 minutes a day. Everyone is busy, but it's about prioritising and a little planning goes a long way. Training helps reduce the affect of toxins in the body, creating better circulation, stronger metabolism and balanced hormones. The release of serotonin and endorphins into the body helps to calm the nervous system and over-rule any cortisol that may come from a stressful work day! 

I am constantly learning about how to deal with my personal and family's health, a journey in itself, it is our mission to share our knowledge with as many people as possible! Our love for good health and toxin free living resonates in SoL products inside and out.
"The key to living a toxin and chemical free life is mindfulness and education."
Rebecca
Where can we buy SoL Cups?
Rebecca: A growing list of stores around Bondi Beach in Sydney, with many more coming soon! They will also be available online at www.solcups.com very soon.
At Probiotic Foods, we share similar values with SoL Cups, and are excited to team up with a product we use daily.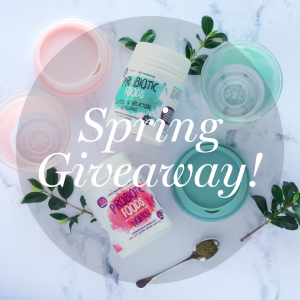 For your chance to WIN a pair of SoL Cups and 2 x Probiotic Foods blends in our Morning Ritual Giveaway, valued at over $200 head to our Instagram page to find out how! #GutsBodySoL