Probiotic Foods ambassador, employee and amazing success story, Madison Wright was featured on the Up For A Chat show by The Wellness Couch last week.
Emerging into her teens Madison was diagnosed with Rheumatoid Arthritis and the only option that was given to her was drugs for the rest of her life.  A few years later she was further diagnosed with Crohn's disease, more medications was her only option. Madison spent much of her teenage years in pain, missing school and missing a teenager's social, energetic life. When all her peers were heading off to university and work Madison was at home. A chance meeting with an 'angel' changed her life forever.—The Wellness Couch
"The day after I have my first Probiotic Foods my belly just got better."— Madison Wright
Just a tiny pinch of powder kickstarted her transformation. Madison is now 20 and off all medications but one. It's a spine tingling, heart wrenching story with an humble, strong, amazing young lady. The Up For A Chatters had tears in their eyes throughout the hour.
Listen to the full podcast here.
Madison takes Probiotic Foods for the Gluten and Fructose Intolerant. People with gluten intolerance often suffer from fructose malabsorption. This blend of contains 14 specially selected foods—all gluten free and  low in fructose. Broken down by a super-culture of probiotics for easy absorption into the body. Probiotic Foods for the Gluten and Fructose Intolerant is the most 'gentle' blend for people with existing symptoms.
---
The Wellness Couch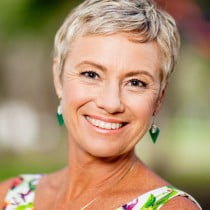 Cyndi O'Meara
Not your typical nutritionist, Cyndi disagrees with low-fat, low-calorie diets, believes chocolate can be good for you and thinks cheating and eating yummy food is an important part of a well-balanced diet. Cyndi must be doing something right because she maintains a healthy weight and has never (in her whole life!) taken an antibiotic, pain-killer or any other form of medication. Cyndi is a passionate, determined and knowledgeable speaker on health and uses her education and experience to help others improve their lives.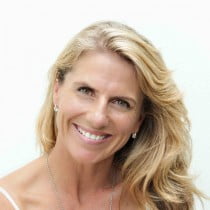 Kim Morrison
Is the founder and creator of Twenty8 Chemical-free Skincare and Aromatherapy, a five times best-selling author and Health and Lifestyle Educator. She set a world record as the youngest female to run 100miles in less than 24 hours. Cliff Young was her mentor throughout and still to this day lives by his ethos that success is 90% mental and 10% physical. She believes combining your inner power and passion, applying self-discipline, actioning daily rituals and having truck loads of self-belief and awareness is what distinguishes you as an achiever.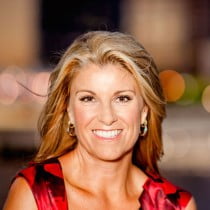 Carren Smith
Having spoken for groups from 20 to 2000, Carren leaves her audience feeling inspired to take action and make positive changes in their life, their business and in their relationships. Through working with numerous well known companies and thousands of individuals, Carren has developed phenomenal tools for delivering success through, leadership, negotiation, responsibility and productivity enhancement techniques.