In this crazy world we are living in at the moment, is it any wonder more people need help than at any other time in history?
More and more people are succumbing both mental and physical deterioration. Using this time to create a better world for yourself and those around you could help you negate the negatives we are being presented with. As individuals we have the right to live the way we want and even in adverse conditions such as now we can learn to embrace the limitations. We can even use this time to improve our state of mind and health by improving our thoughts and eating better than we did before.
Why not use this time to become healthier and smarter with good clean foods, organic supplements and reading to become more aware of what we can do to be more aware of the world we live in.
For each of us the scenarios and circumstances surrounding limitations can impact us all differently. Whilst we may think that 'someone somewhere may have It worse than us' we really want to acknowledge the fact that you should not disregard your own feelings. Your feelings and worries no matter how big or small matter too and you are worthy of your own thoughts.
So let's change the conversation, let's not add fuel to the limitations, let's embrace the them. Here are a few tips that may make your time at home a little brighter with some daily tips & affirmations.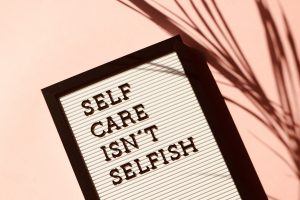 Create a routine that works for you!!
How we begin and end our day can influence our emotions, energy and flow for the entire day. Never underestimate just how well a good routine can lift your mood and emotional wellbeing. For each of us our daily routine can look so different so find what works for you and your family. Be sure to incorporate time for you physical and mental health. Try this!
RISE & SHINE: Start each day with a rise and shine approach! Set your alarm and actually get up at that first buzz! By getting up perhaps a little earlier than usually can actually help to  slowly ease into our day in a relaxing way ,not a state of 'rush' and 'frenzy' that could potentially set our day at that level.
HYDRATE AND REPLENISH: Be sure to stick to your good gut habits. Our gut microbiome can be greatly affected by our emotions!! Keep your probiotic foods on the bench so you are gently reminded each morning to nourish your guts for the day ahead! Toping up our compromised bacteria with probiotics is essential to maintain a healthy lifestyle. (See blog on why we need probiotics and prebiotics)
JOURNALING: This may be new for some but the power of journaling can be so amazing! Spend 5-10 minutes each day and write down what you're grateful for, what your intentions for the day ahead are and a positive message for yourself. This is a great way to keep up the healthy mind habits by being able to acknowledge your thoughts and bring mindfulness into the day ahead.
MAKE TIME FOR YOURSELF: While many may be excessively cleaning out those hall cupboards, pantry's and giving the house a "Marie Kondo" makeover, we want to encourage you to actually embrace this time for yourself and your mental health. Perhaps through your journaling practices each day you can set a new goal for yourself. Perhaps a new skill you want to learn or to finish that book that you started months ago and got back to. Set aside time for this. Ignore the housework, phones, emails, Netflix and take some time out even just for 30 minutes a day to focus on you and your goals. Enjoy that dedicated time doing something for yourself.
EAT WELL: Set yourself a challenge by getting creative in the kitchen. Perhaps you got on the bandwagon in 2020 and your veggie garden is now in abundance!! Be sure to be fuelling your body with the nutrients it needs! Try to avoid the junk food as this will only lead to fatigue, lack of motivation and begin to impact your emotional wellbeing. By eating well our bodies can thrive and so will our emotional state!
These are just a few tips to help guide you but no matter what steps your take each day we want to help to educate and guide our gut lovers on their way through this tricky time. We want you to look at this a little differently and to embrace the limitations in a way that is going to positively impact their wellbeing.
We hope this helps you xx